Your Estate Planning Needs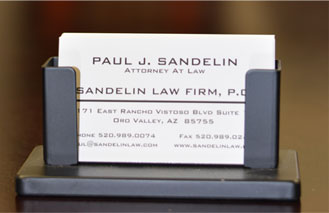 When assisting clients with their estate planning, a primary goal is to educate clients about the possibilities available to achieve their goals and objectives in an effective manner. Part of this education involves explaining the legalities of certain documents, and how different documents work together to effectively provide for the protection of a client's entire estate, and the ultimate distribution of assets.
As an example, trusts used to be beneficial for many people in past years, when the federal estate exemption was below $1 million. Now that this exemption is well over $5 million for individuals (and over $9 million for couples), trusts are often not needed by most people purely for tax purposes. Trusts may, however, still be needed to effectuate other goals, such as the distribution of assets or money over time.
Similarly, Living Wills and Healthcare Powers of Attorney are important for an estate plan. In particular, Healthcare Powers of Attorney will normally help avoid the much more expensive costs of seeking guardianship if you suffer a medical event and can no longer communicate your wishes concerning your care.
I Help Clients Understand and Document Their Healthcare and Estate Distribution Wishes, and Protect their Loved Ones from Conflict
Having the right estate plan not only will ensure that your assets are transferred as you wish, but there will also be another big benefit – avoiding the conflict and difficult decisions that can arise if there is fighting over assets (when no will is made), or determining what healthcare should be provided (when a living will has not been executed).
I would invite you to call me so that I can help you create the estate plan that is best for you and your loved ones.
Call Me or Stop By My Office
I'm a native Midwesterner, having lived most of my life in Minnesota. I would look forward to meeting you, and learning about how I may be of service to you.
By submitting this form, this firm will take no action to protect your interests. Submission of this form does not establish
an attorney-client relationship. Please do not submit any confidential information through this form.